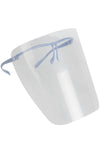 Anti Virus Spit Saliva Protective Detachable Face Shield Transparent Cover Glasses
Please peel off safety film on both sides before use to see with clear sight.
Design based on human facial contour, the people who wear glasses... Learn more

Tech Accessories
Our favorite tech accessories and gadgets will rekindle your tech obsession.
Show off your functional styling with waterfall phone cover or gooseneck stand.

STATE JEWELRY
Show your home state some love with a state shaped necklace from Diona J. Our state jewelry is such a fun way to show your devotion.
Blog posts

Yoga Jewelry Collection
Yoga and jewelry? Not really the first thing that comes to your mind when you think of Warrior pose and OMs, right? B...